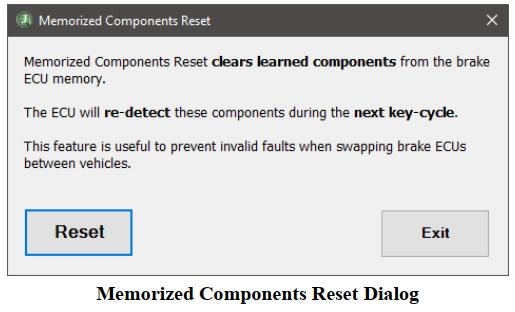 The Memorized Components Reset is available on:
✓ All Wabco pneumatic and hydraulic braking systems where the J1587 communication protocol is available Memorized Components Reset causes the brake ECU to relearn which optional components are installed during the next key-cycle. This is necessary to prevent faults when swapping brake ECUs between vehicles.
2023 JPRO V2 Commercial Vehicle Diagnostics Software
Noregon JPRO DLA+ 2.0 Adapter Kit
Procedures:
1 Select the Memorized Components Reset and press Enter or the Start button.
2 The test dialog will be displayed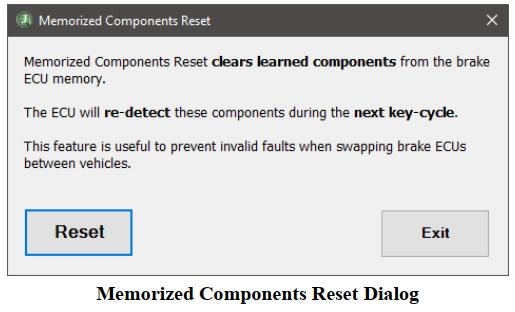 3 Select the Reset button to initiate the reset operation.
4 Reset operation will be executed.
5 Success or failure will be indicated in a popup message.
6 Select Exit to return to the Test Selection window.