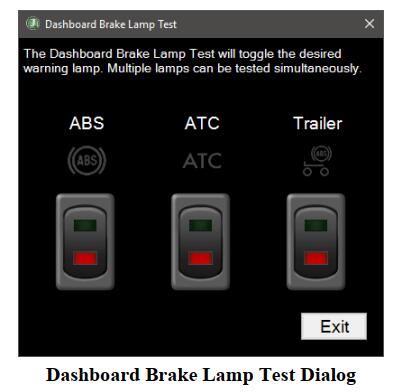 This instruction show you guide on how to do dashboard brake lamp test for Bendix EC-60 and EC-80 by JPRO diagnostics.
Preparations:
The Dashboard Brake Lamp test is available on:
✓ All Wabco braking systems except the mBSP
✓ Bendix EC-60 and EC-80 braking systems.
This test provides the ability to test the dashboard warning and information lamps related to the braking system.
1. Select Dashboard Lamp Tests and press Enter or press Start Button.
2. The Dashboard Lamp Test dialog will be displayed.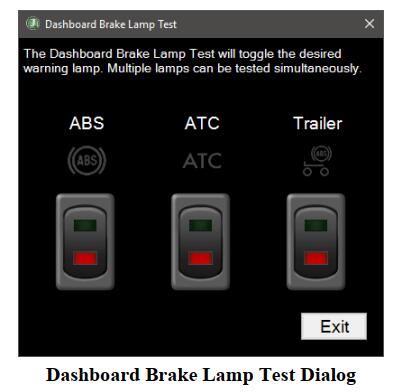 NOTE: If lamp status of a lamp is not available, the lamp test for that corresponding lamp will be disabled.
3. Click the button under the desired lamp. Observe the light change on the truck dashboard. Repeat for all lamps
of interest.
4. When done, press the Exit button to return to the test selection dialog.