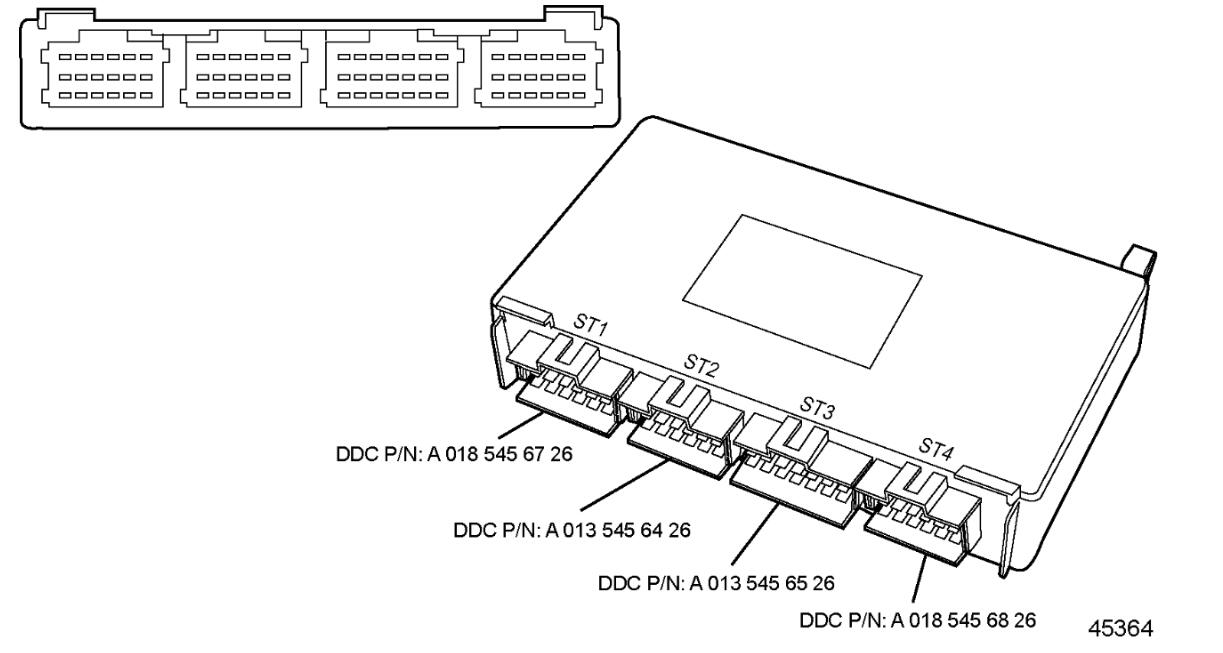 Detroit Diesel GHG 17 engine Common Powertrain Controller (CPC) has three 18-pin connectors and one 21-pin connector. The following sections contain the connector pin-outs for truck. vocational, transit bus and crane applications.
Related Contents
The CPC is the interface between the MCM and the vehicle/equipment for engine control and manages other vehicle/equipment functions.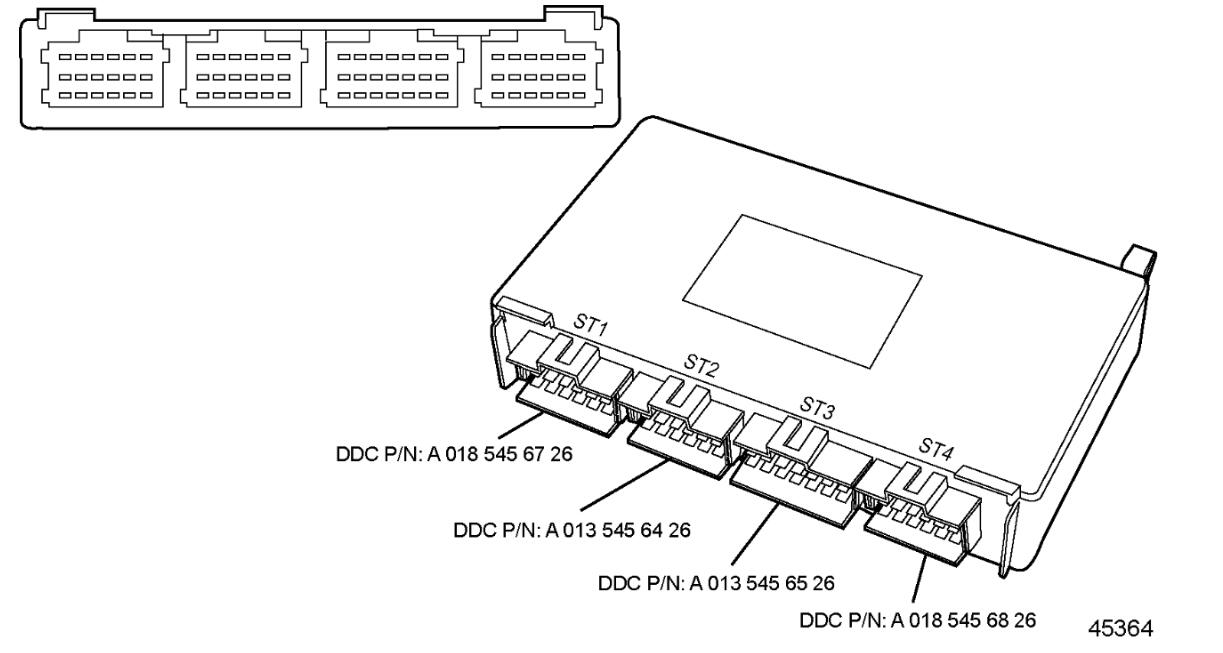 The OEM is responsible for mounting this part in an enclosed, protected environment. The mounting bracket is the responsibility of the OEM. There must be maximum physical separation of the VIH from other vehicle/equipment electrical systems. Other electrical system wires should ideally be at least three feet away from the VIH and should not be parallel to the VIH. This will eliminate coupling electromagnetic energy from other systems into the VIH.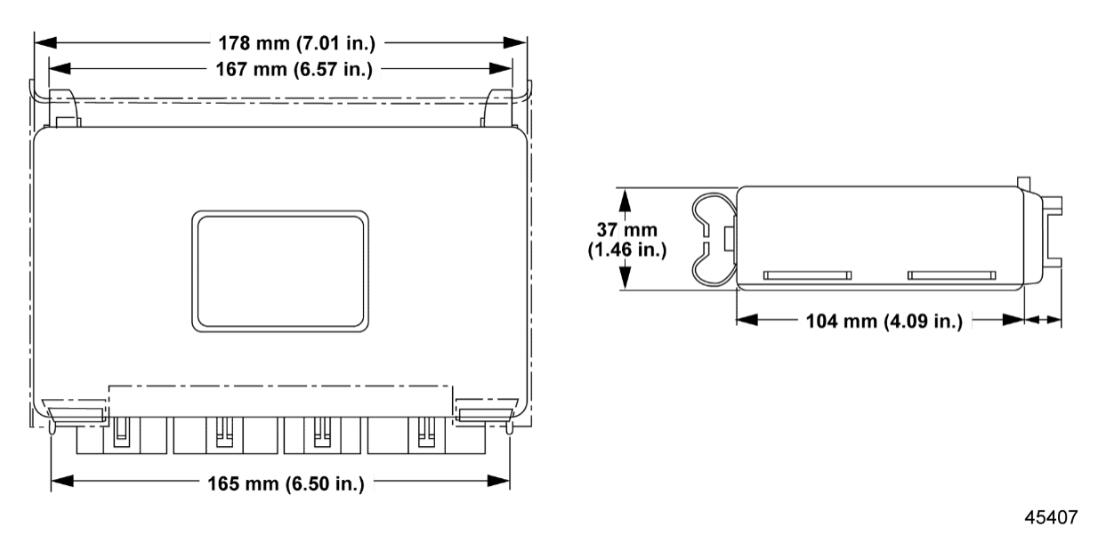 Note : The CPC should be mounted with the connectors pointing down.
The CPC communicates over the J1587 and J1939 Data Links to the vehicle.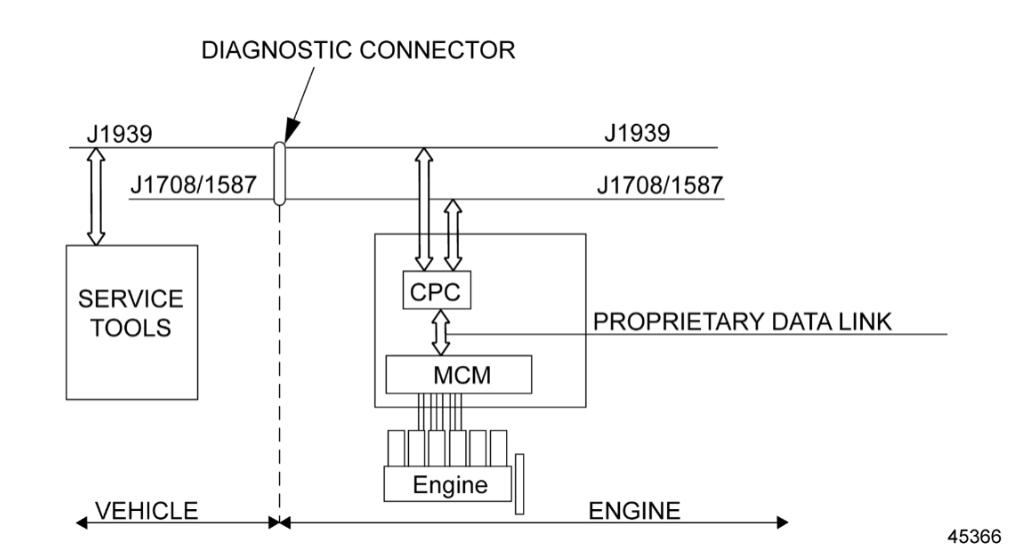 Within the CPC, sets of data for specific applications are stored. These include idle speed, maximum running speed, and speed limitation. Customer programmable parameters are also stored here.
The CPC receives data from the operator (accelerator pedal position, switches, various sensors) and other electronic control units (for example, synchronization controllers for more than one genset, air compressor controls).
From this data, instructions are computed for controlling the engine and transmitted to the MCM via the proprietary data link.