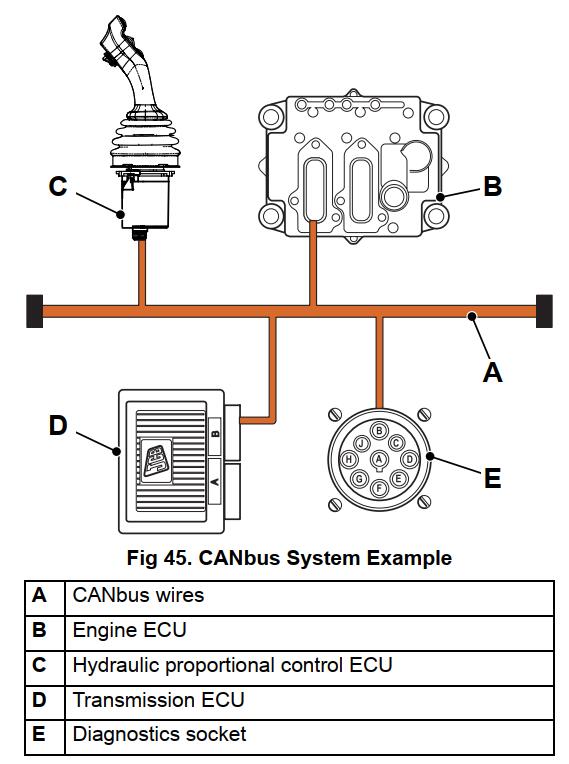 What is the Network System?
Modern machines use electronic control units (ECUs) to control machine systems such as hydraulics, transmission and engine.
In much the same way as office computers can be networked' to communicate with each other so the machine ECUs can be `networked'.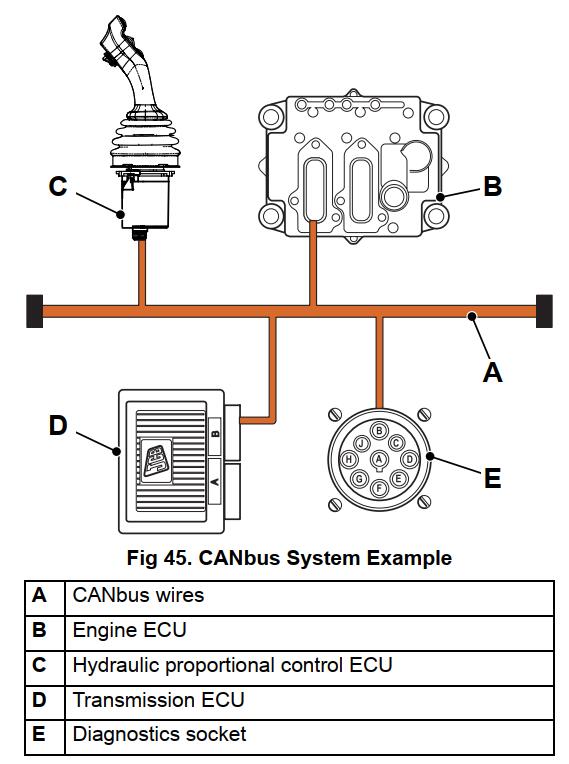 Some advantages of networking are:
– Improved more intelligent control systems
– More comprehensive and reliable in-cab instrumentation
– Service software tools can be used for fault finding and machine control set up.
The engine ECU can communicate with other machine ECUs using a CANbus network system.
CANbus Communications System
An electronic communications system that connects all the machine ECUs to one pair of data wires called the CANbus. Coded data is sent to and from the ECUs on the
CANbus.
By connecting Servicemaster diagnostic software to the CANbus, data is seen and decoded for use by a service engineer.