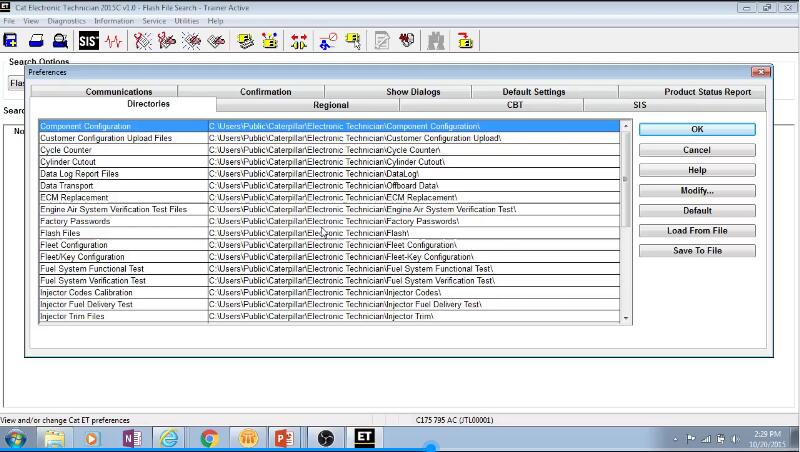 Caterpillar ET 2023A APN Programming function provides the capability to program Access Point Name information in Product Link in order for cellular network communication to occur.
CAT ET 2023A Diagnostic Software
Accessing
To run the APN Programming function, select "APN Programming" from the Service menu. The APN Programming screen is displayed.
Screen Layout
The APN Programming screen has the following areas:
APN Configuration Area
The Current Access Point Information display area includes the following information:
APN Configuration Status
SIM Card Status
Region*
Carrier*
Access Point Name*
User Name
SIM PIN Code
* – indicates a pull-down menu
Buttons
The button available in the APN Programming screen :
Change – Click this button to change the currently programmed Access Point Information.
Check Status – Click this button for APN Configuration status updates
Import – Click this button to import APN information from a file