Description
CAT Adapter 478-0235 Diagnostic Adapter is the latest generation of the Communication Adapter for Caterpillar Machine.This is a 1:1 full dealer chips and level function as original quality.It will let you to communicate with the ECMs through a communication data link, allowing existing and potential problems to be diagnosed, products to be configured, and data to be obtained for analysis.
Note:After payment,please contact us on Whatsapp or autoepccatalog@outlook.com and send our correct shipping address and other details.
CAT Adapter 3 478-0235 Features:
1:1 made as original device
Support CAT ET new software and machine (NEW CAT ET 2023A)
Language:English
Full original factory level chips with high quality
Work stable and long service life
ONE Year Warranty
Note:Real CAT Adapter III 317 support new CAT ET 2023A software,others fake only support till ET 2019A.My CAT Adapter III 317 can connect new Cat D and E series.other Fake will not have connecting with new software after 2019A and do not support new Cat models.
What is the Difference Between Real CAT3 478-0235 and Fake 478-0235?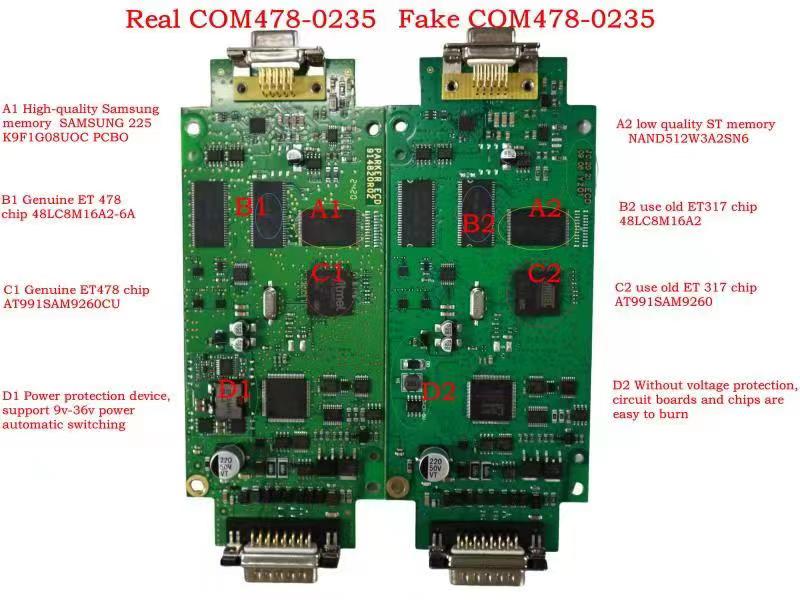 CAT Adapter 3 478-0235 Adapter Functions:
1 Display "Logged Event Codes" to show engine over speeds,High temperatures,fuel consumption,
2 View ECM's current configuration and change user settings
3 Perform diagnostic tests and calibrations, and calibrate
4 Electro-mechanical and electro-hydraulic components
5 Context sensitive help leads operator through every task forCat ET can perform
6 Data Logger and Data Log Viewer allows recording of ECM signals
7 Functionalities Shows all operating conditions that cause high repair costs
8 Operational data analysis
9 Fault code
10 Time adjustment
11 Throttle calibration
12 Timing calibration
13 Hydraulic flow matching
14 Controller repair
15 Refresh
16 Controller replacement and modification
17 EFI engine repair
18 Diagnosis and maintenance
CAT Adapter 3 478-0235 Adapter Communication
1.Allows communication between service tools and engine controls using various data links such as J1939/11,DeviceNet (future release), for CAT DataLink, and J1708 (ATA) vehicle networks
2.Flash program allows adapter firmware upgrades as additional features become available
3.Uses J1939/11, high-speed data link (part of ADEM III controls),substantially reducing flash times
4.Automatically selects J1939/11 when flashing the engine (reduces the flash time approximately 80%, from 14 minutes to 3 minutes).
CAT Adapter 3 478-0235 Adapter Support Caterpillar Models:
3512B Geneset
C32 Marine
627H Wheel Tractor Scraper
272C Skidsteer
420E Backhoe
D6T Track-Type Tractor
C15 Truck EPA 07
777G Off-Higway Truck
988K XE Large Wheel Loader
336F HEX
G3606 Gas Inline Engine
C9.3 Engine
980H Medium
Wheel Loader
140M Motor Grader
324D Excavator
G3516C EPG
795F Off-Highway Truck
C15 Geneset with EMCP 3.3
How to Setup CAT Adapter 3 478-0235 Adapter with CAT ET Software?

Step 1 Start Cat Electronic Technician.
Step 2 Click the Stop Connect button when it appears.
Step 3 Select the Utilities menu.
Step 4 Choose "Preferences > Modify…".
Step 5 Select the Communications tab.
Step 6 Select Cat Comm Adapter 3 (RP1210) and click OK.
NOTE: Because a growing number of products require multiple data link service, the "Enable Dual Datalink Service" checkbox has been pre-selected.
Servicing ECMs on more than one data link requires this checkbox to be enabled.
Failure to do this will result in undetected ECMs and reduced functionality.
CAT Adapter 3 478-0235 High Quality vs. Low Quality PCB: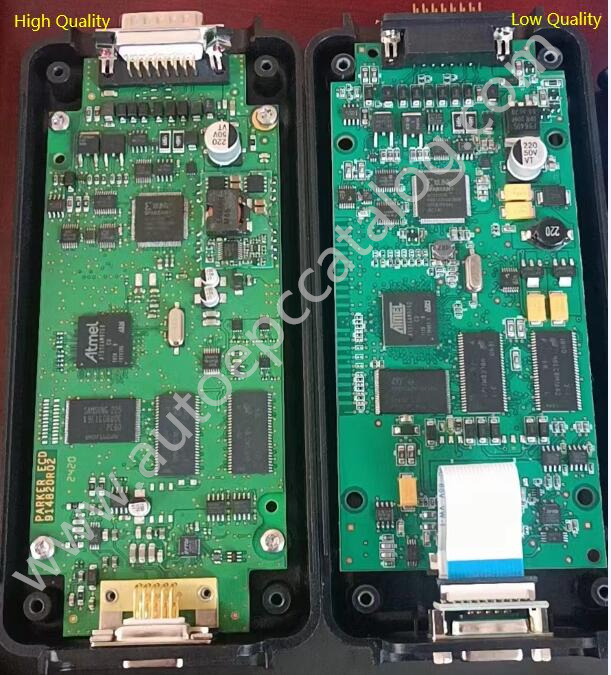 CAT Adapter 3 317-7435/478-0235 FAQs:
Question 1:Does this adapter support CDL protocol?
Answer 1:Yes,our CAT ET adapter high quality,it support CDL J1708 and J1939 protocol.
Question 2:If your Cat adapter 3 support WIFI function?
Answer 2:No,real high quality Cat adapter 3 without WIFI function same as original.Only fake and bad clone version CAT3 adapter described with WIFI.If you test it,you will find it can not support even CDL protocol.
Question 3:What is the difference between NEW CAT Adapter 478-0235 and old version 317-7485?
Answer 3:CAT adapter 3 478-0235 is new generation CAT3 diagnostic tool,for new machine from 2022-,you need use CAT3 478-0235.But if you only work on Caterpillar machine before 2020,the version CAT 3 317-7485 enough for your on cat machine repair work.
Question 4:Why your CAT 3 adapter more expensive than other sellers?
Answer 4:My team only sell high quality Cat3 adapters,our adapters are different to others'.My adapter made with European crafted circuit boards and new OEM chips.Poor circuit boards and old chips are used by others.Some sellers even just use 317-7485 PCB board to make 478-0235 adapters.Their adapters run unstably,some chips burned easier.
Question 5:If your CAT 3 adapter support Caterpillar win flash or programming functions?
Answer 5:Yes,our CAT3 adapters almost work same as original,but for new machine models flashing/programming,18 digits factory pass required,if you don't have password no adapter will work on flashing function.
CAT Adapter 3 317-7435/478-0235 Adapter Package List:
1 pc x CAT adapter 3 317-7435 or 478-0235 main units
1 pc x 9+14 old cable connector (317-7435) or new cable with (478-0235)
1 pc x USB cable
1 pc x CAT ET 2019C software (by download link)
1 pc x 6 pin Cable for old machine