Description
Caterpillar SIS (CAT SIS) 2019 is illustrated a guide to the maintenance and repair of the full range of cat vehicles, contains guidance on repair equipment and machinery caterpillar, program help diagnose production caterpillar, operating instructions spare parts and equipment caterpillar.
Repair manual caterpillar SIS 2019 is intended for engineers and will be useful to all interested in the given direction.
In the program Caterpillar SIS 2019, you can easily find out the part number using the last 8 characters of the wines code of the bulldozer, dump truck, excavator, tractor and other types of CAT equipment, including marine and industrial engines.
The Caterpillar SIS program contains the official electronic catalog for the selection of spare parts, which allows you to find parts with 100% accuracy, as well as electronic manuals for repair and maintenance of CAT special equipment, attachments, power plants, etc. The video below shows how we can have find original spare parts and their part numbers.
Note:After payment,the download link will generate on the payment page.And after download compete,please contact us to install this software for you.Because Caterpillar SIS data is very large,so it will take about 4-6 hours to install.The price only for one PC installation.

Languages: English, Spanish, Italian, Chinese, Mexican, German, French
OS: Win7 x32, Win7 x64, Windows 8 x32,Window 10
Version:2019
Size:140+GB,after installation about 230G (ensure you PC have enough spcace)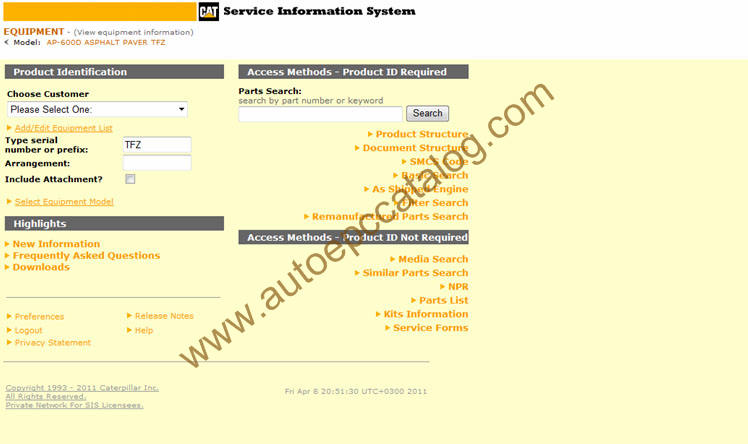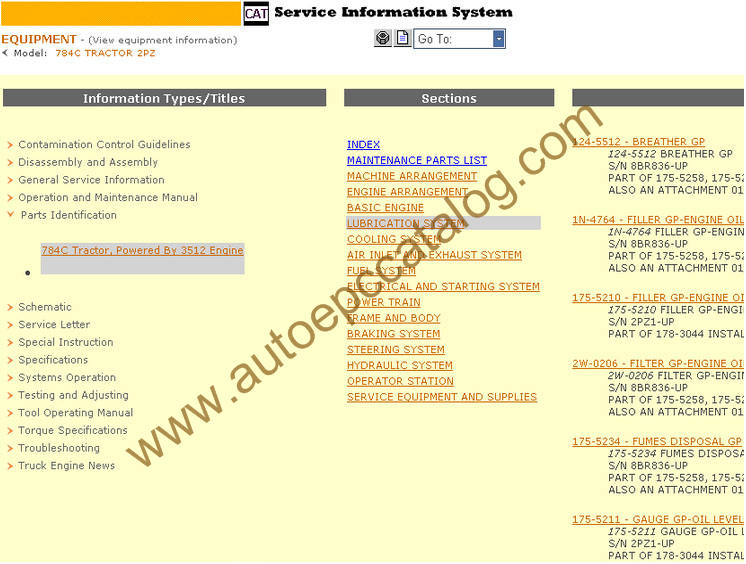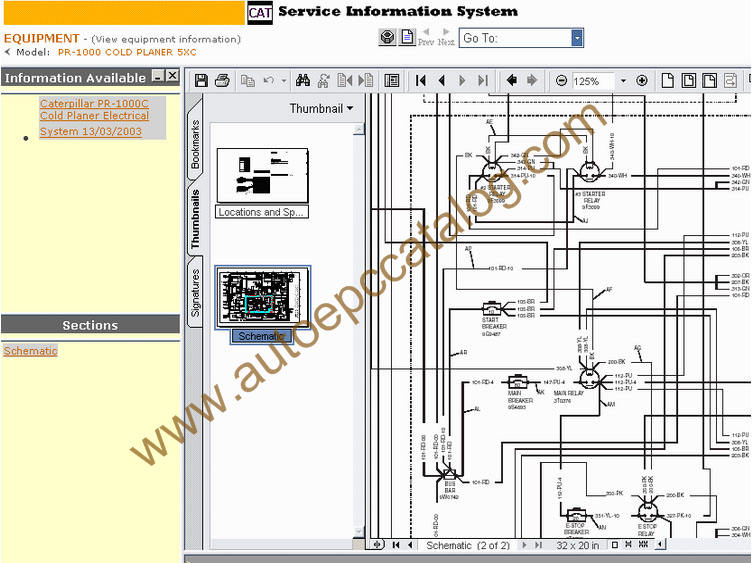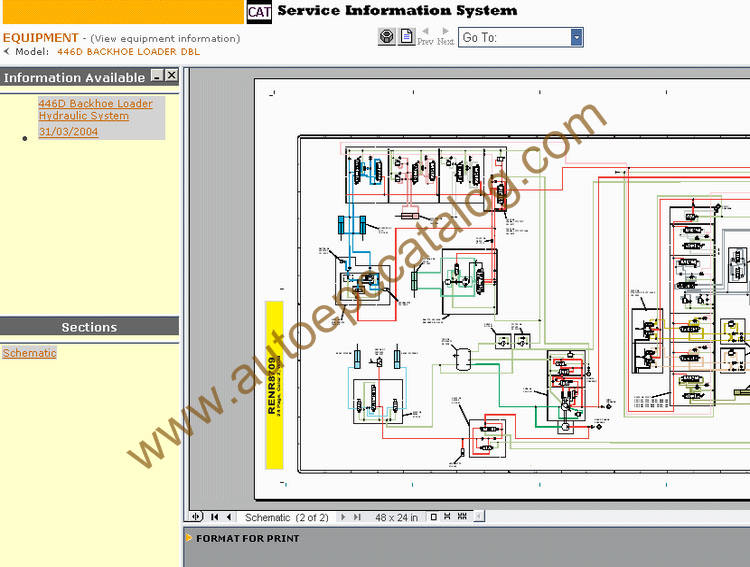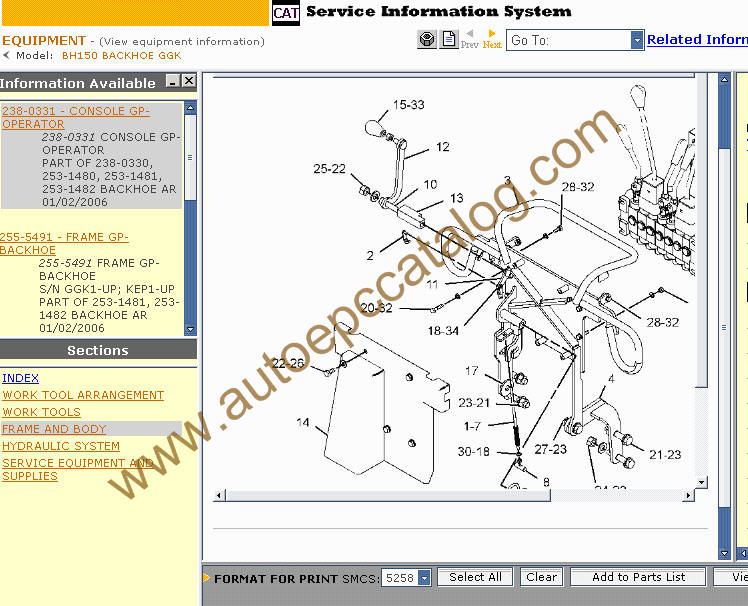 New Products
Families/Models/Prefixes
COLD PLANER, PM820, HN8
ENGINE, 3516E, SW2
ENGINE, 3512E, SY9
MOBILE HYD POWER UNIT, 345D, P5D
MINI HYD EXCAVATOR, 307.5, GW7
MOTOR GRADER, 140, N94
SHEAR, S3035, LNT
WORK TOOL,  , PA2
COLD PLANER, PM822, JB7
ENGINE, 3512E, SY7
ENGINE, 3512E, SY5
ENGINE, 3512E, SY3
EXCAVATOR, 315, WKX
MINI HYD EXCAVATOR, 308, GG8
ASPHALT COMPACTOR, CB10, 5B4
COLD PLANER, PC310B, RCF
COLD PLANER, PM825, HC8
ENGINE, 3516E, SW5
ENGINE, 3512E, SY6
EXCAVATOR, 315 GC, LYW
EXCAVATOR, 313 GC, RYT
EXCAVATOR, 313 GC, NFZ
EXCAVATOR, 313, KNL
EXCAVATOR, 313, JHR
MINI HYD EXCAVATOR, 310, GWT
MINI HYD EXCAVATOR, 308.5, GZ8
MINI HYD EXCAVATOR, 308, GX8
TRUCK, 794 AC, HRT
SOIL COMPACTOR, CS11, RK8
SOIL COMPACTOR, CS10, T8F
PETROLEUM ENGINE, 3516C, CG7
COLD PLANER, PC306B, PWZ
ENGINE, 3516E, SWK
ENGINE, 3516E, SWD
ENGINE, 3516E, SW6
ENGINE, 3512E, SY8
ENGINE, 3512C, HZR
LOCOMOTIVE ENGINE, PR20B, SMW
EXCAVATOR, 326, LHY
MARINE ENGINE, CT220-600, HMZ
QUICK COUPLER,  , L9A
SHEAR, S3025, LNS
ENGINE, 3516E, SW4
ENGINE, 3516E, SW3
ENGINE, 3512E, SY2
EXCAVATOR, 326, MFJ
MINI HYD EXCAVATOR, 309, GW9
SOIL COMPACTOR, CS12, GCS
SHEAR, S3015, LNP
SHEAR-DEMOLITION/SCRAP, S3015, SX2
GENERATOR SET, 3516C, PXY
MINI HYD EXCAVATOR, 309, GG9
MINI HYD EXCAVATOR, 308, GK8
MOTOR GRADER, 140, N95
SHEAR-DEMOLITION/SCRAP, S3025, SX3
ENGINE, C175-16, P6P
ENGINE, 3512E, SY4
ENGINE – MACHINE, C18, TYW
EXCAVATOR, 340, TYH
EXCAVATOR, 326, KCK
EXCAVATOR, 313, SZY
EXCAVATOR, 313, MKJ
MINI HYD EXCAVATOR, 308, GW8
ASPHALT COMPACTOR, CB7, G44
UTILITY VEHICLE, CUV105D, GD5
SHEAR-DEMOLITION/SCRAP, S3035, SX4
UTILITY VEHICLE, CUV85, K85