Description
VW Audi Skoda ElsaWin 6.0 Download Installation Service Work 100%
ElsaWin 6.0 Electronic Service Information for Audi VW-SKODA is catelogue for VAG group vehicles.The program is completely established on a hard disk (full installation Adui+ VW + Nutzfahrzeuge with all accessible languages borrows more than 40Gb).The program ELSA 6.0 contains the detailed description of technology of repair, electric schemes, bodyworks, the catalogue of spare parts for guarantee replacement.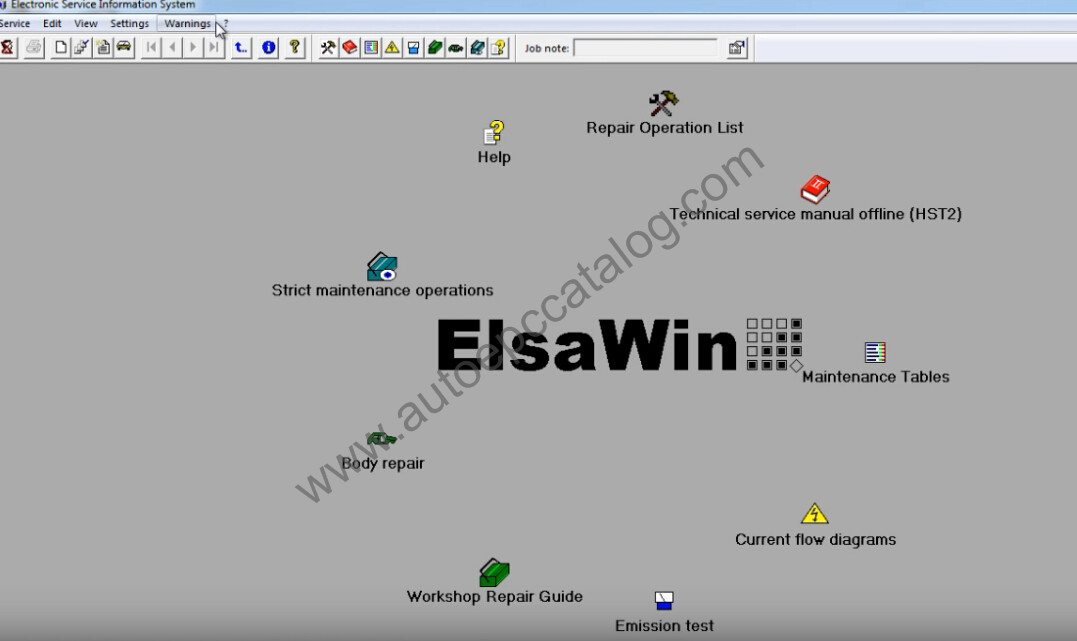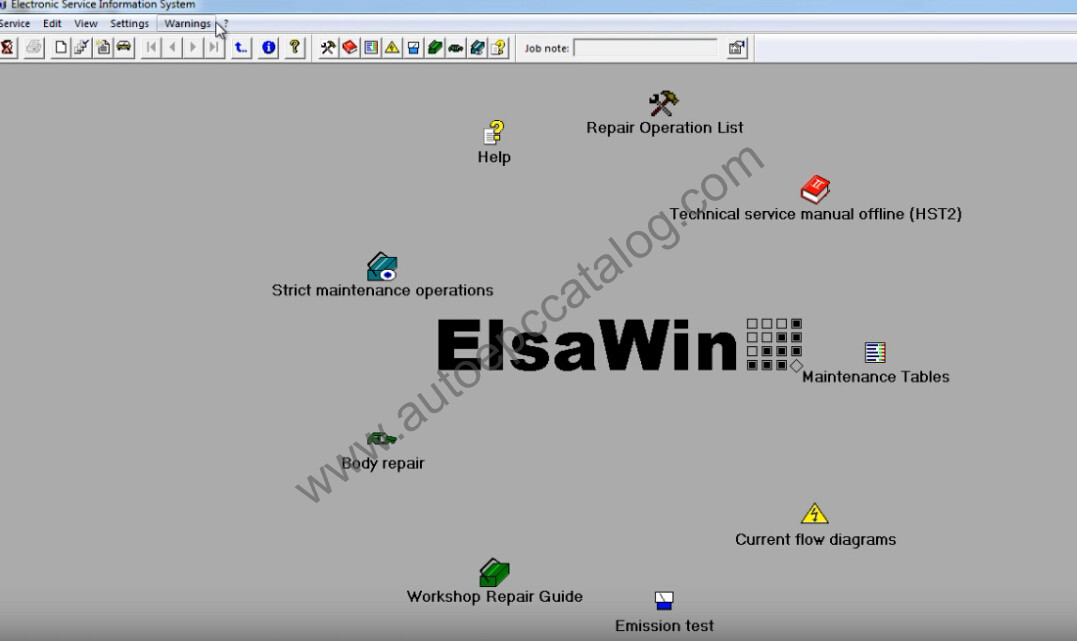 ElsaWin 6.0 Electronic Service Information
ElsaWin 6.0 Support Languages:
English,Chinese, Dutch, Spanish, Italian, German, Russian, Turkish, French, Swedish
ElsaWin 6.0 Support Operation Systems:
Window XP,Window 7,Window 8 and Window 10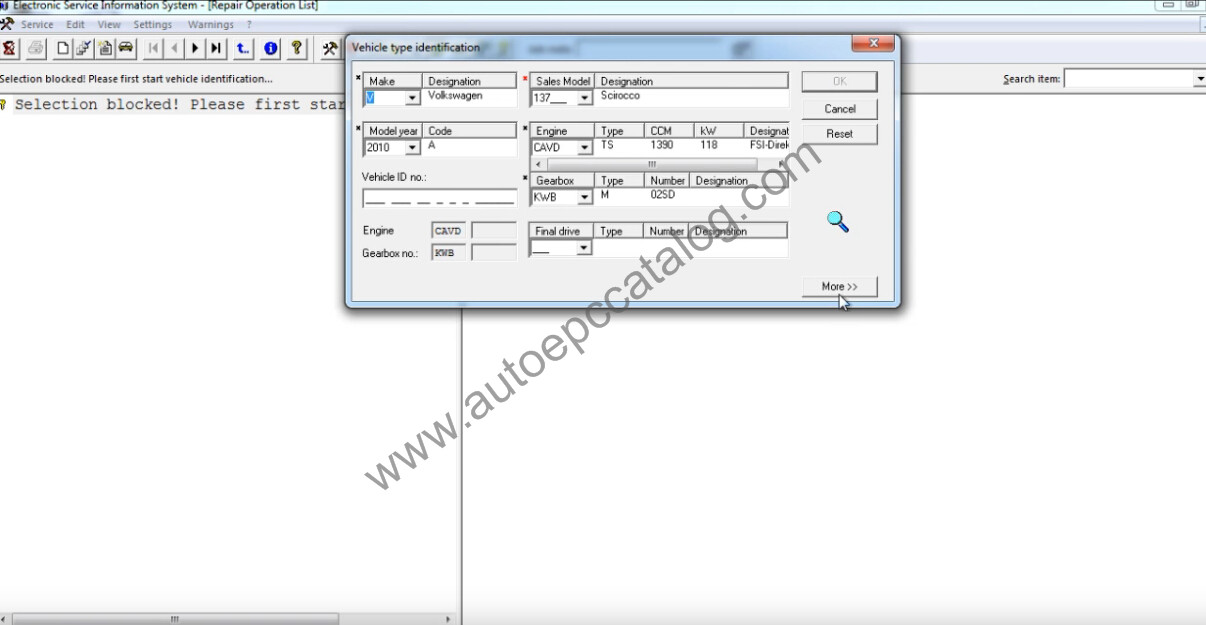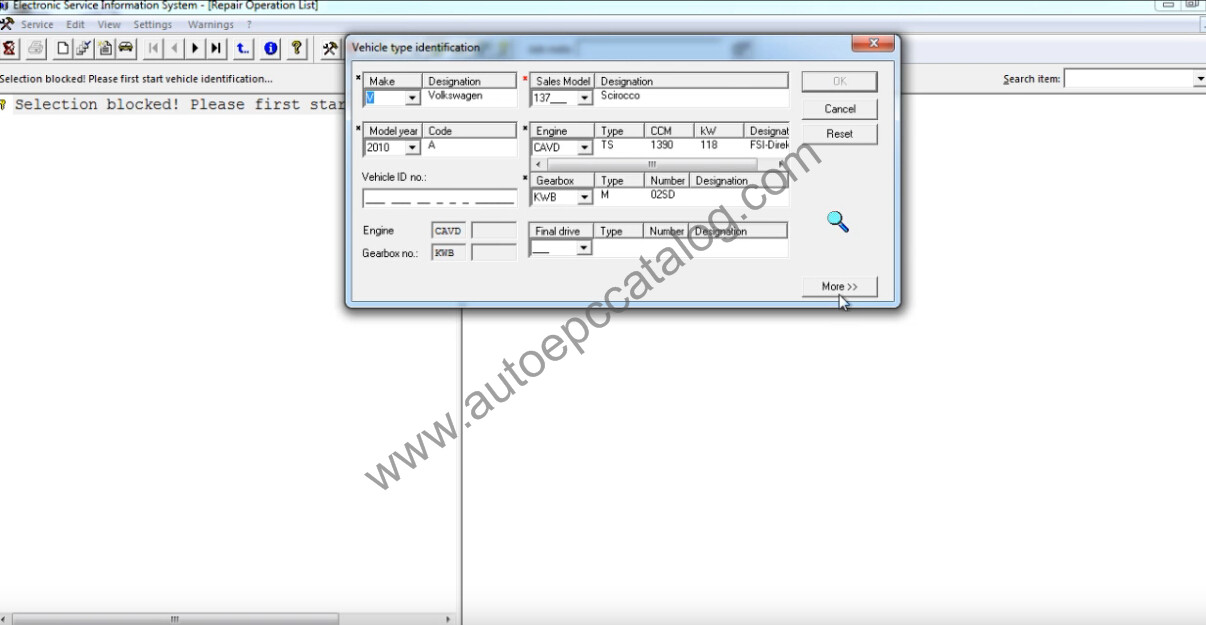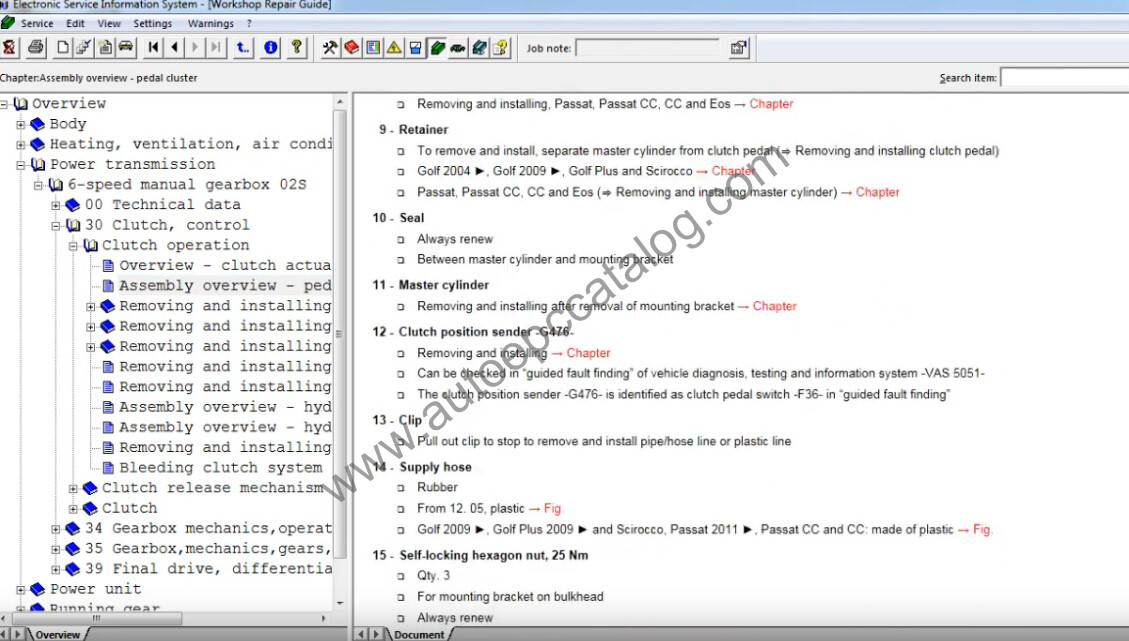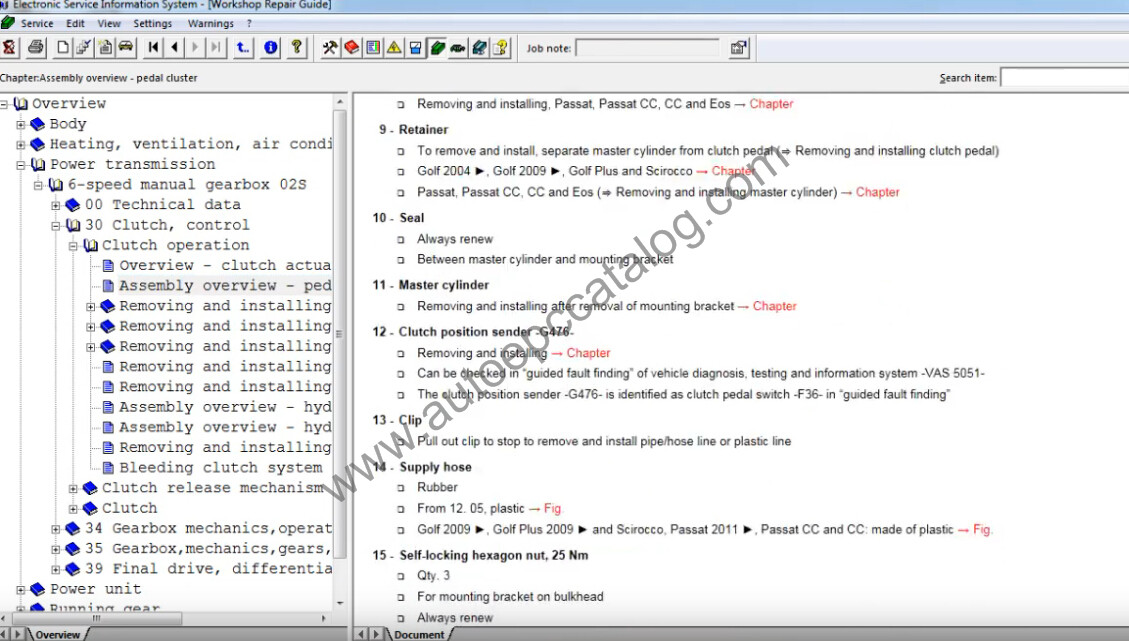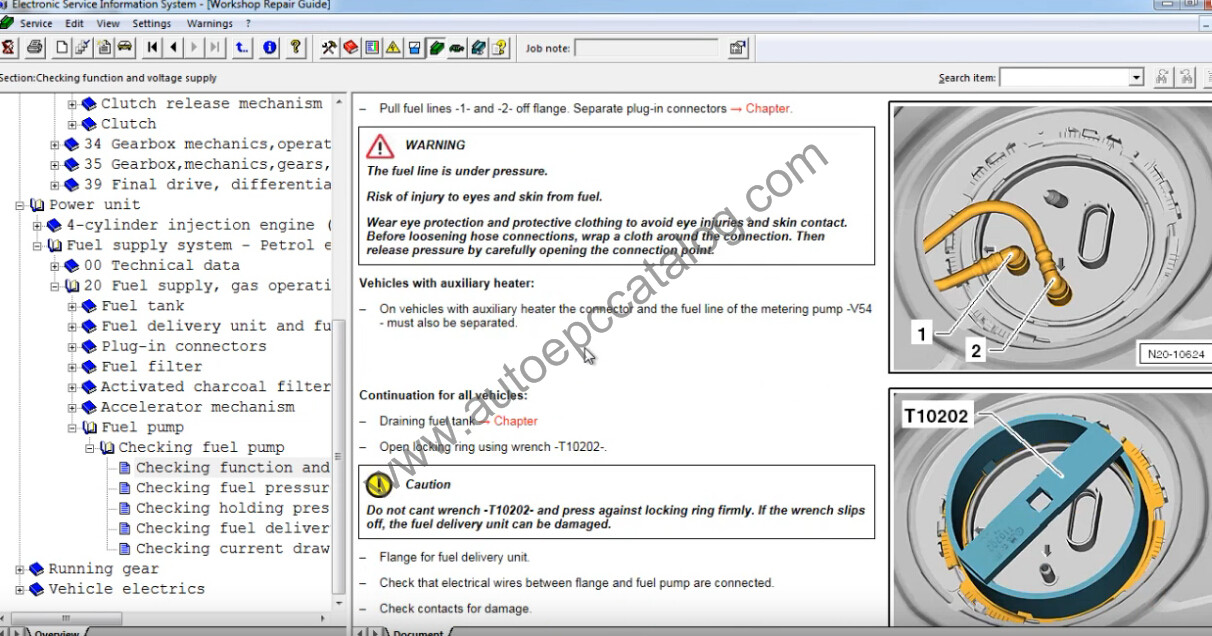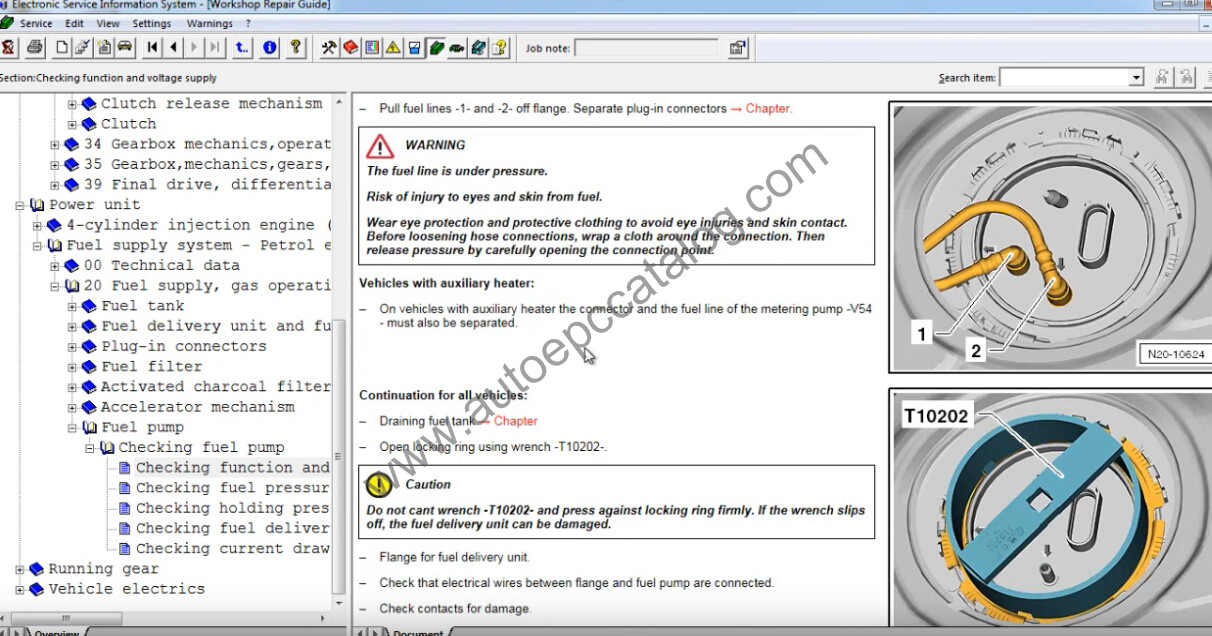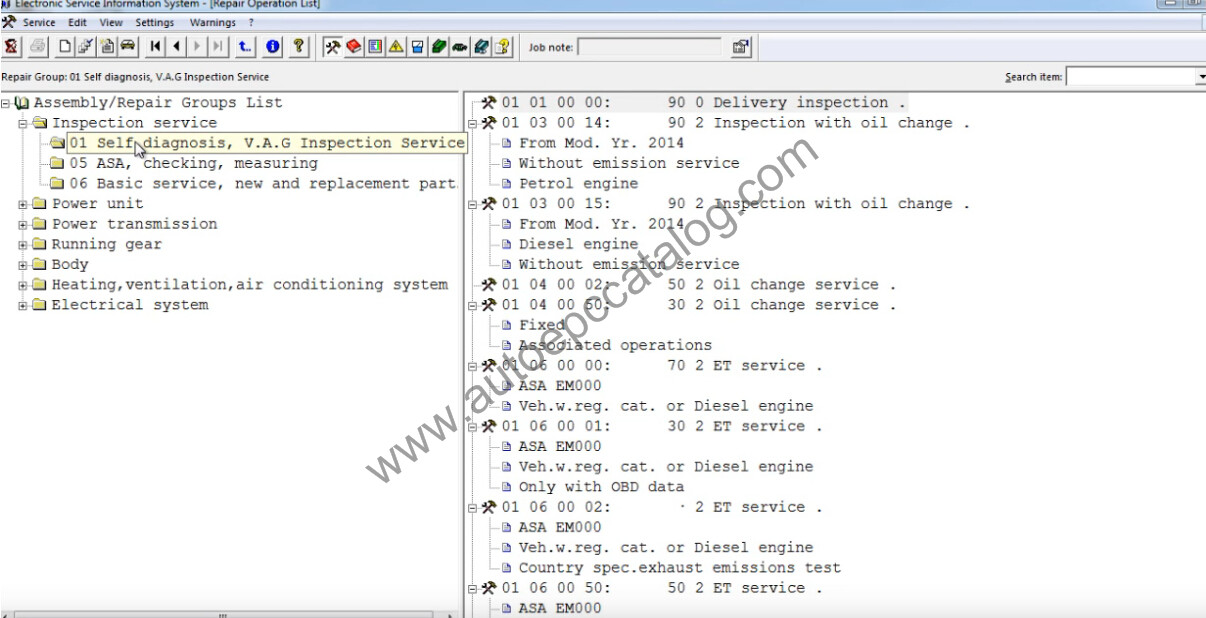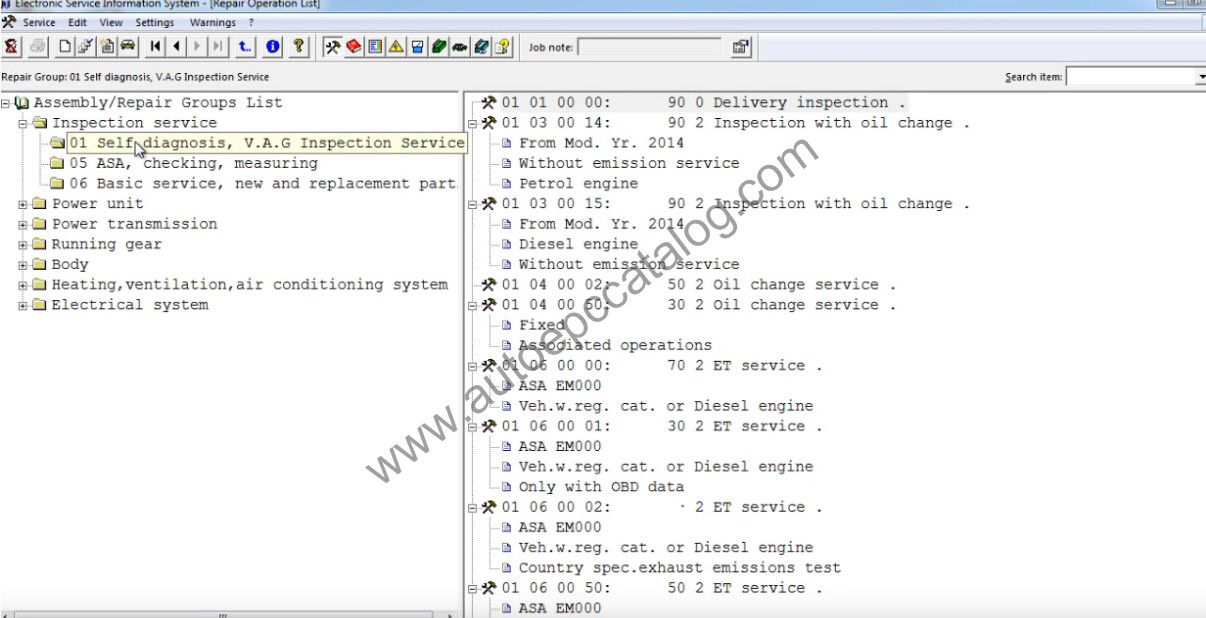 VW ElsaWin 6.0 Vehicle Models Coverage:
Audi: Audi 80 Audi 100 Audi 200 Audi A1 ,A2, A3, A3 Cabrio, A3 Tourer , S3 Quattro A8, S8 Quattro, R8, R8 Quattro, RT8 GT, R8 Spyder A4, A4 Allroad, A4 Avant, S4 A5, A5 Sportsback, A5 Cabrio, S5, S5 Sport A6, A6 Allroad A7 Avant TT, TT Roadster Q3, Q5, Q7, etc.
VW: 4 motion Amarok Beetle (New) Bora Caddy Campmob Corrado Crafter Eos Fox Golf, Golf Plus, Golf GTi Jetta Karmann Lupo Microbus LT, L80 Passat Phaeton Pick-up Polo Quantum Santana Scirocco Scirocco (new model) Sedan Sharan Tiguan Touareg Touran Transporter Up Vento Vivo, etc.
Skoda: Citigo Fabia, Fabia Combi 1 & 2 Fabia Sedan 1 & 2 Fabia V Octavia Combi 1& 2RS Octavia, Octavia VRS Rapid Roomster Superb 1 & 2 Yeti, etc.
…
VW ElsaWin 6.0 Part of Systems:
Body
General Body repair,interior
00 Technical data
68 Interior equipment
69 Passenger protection
70 Trim,noise insulation
72 Seat frames
74 Seat padding,ocvers
General Body repair,exterior
50 Body front
55 Bonnet,flaps,cab,central
57 Front door,central locking
58 Rear door,sliding door,wing
60 Sliding roof
63 Bumper
64 Glazing/window mechanism
66 Exterior equipment
Manual for locating water entrior
Heating,ventilation,air condition
Power unit
Running gear
Vehicle electrics