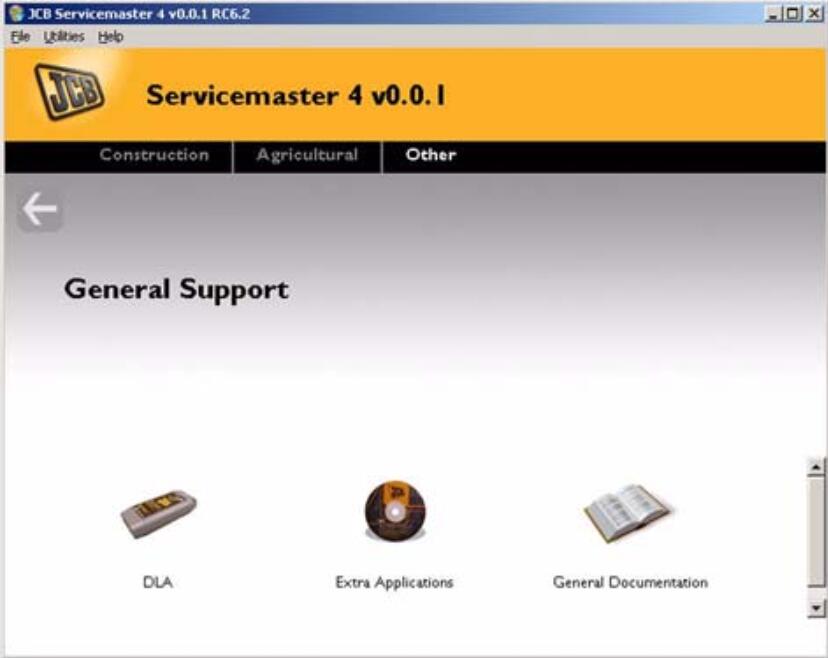 To use Servicemaster for the first time you must load the DLA driver software. You will not have to do the procedure again.
Related Contents:
JCB ServiceMaster 4 v23.4.2 Download & Installation Service
Important: DO NOT connect the DLA or cables at the laptop or machine now
1 Start the Servicemaster software on your laptop computer.
2 Click the 'Other' tab.
3 Click on the 'General' icon.
4 Click on the 'DLA' icon.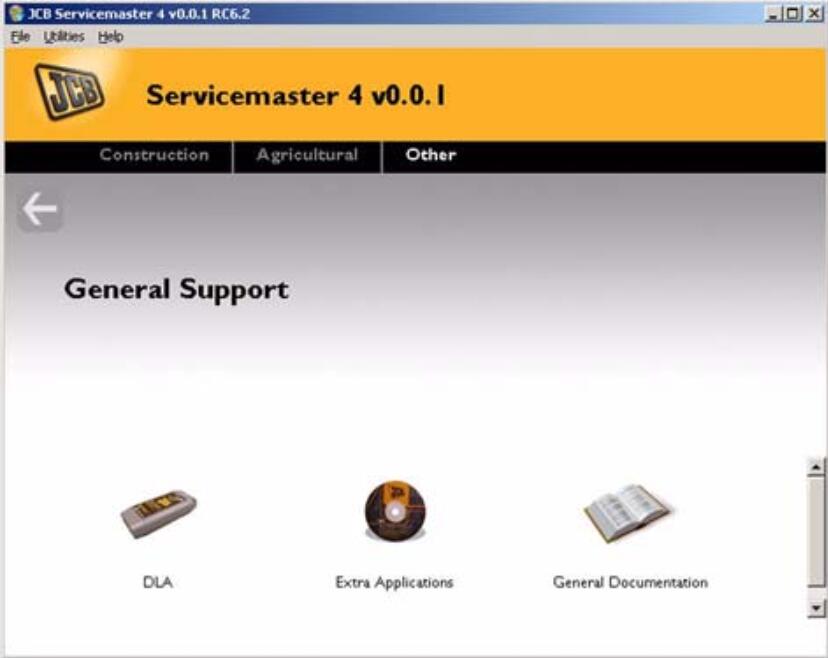 5 Double click on the USB driver icon.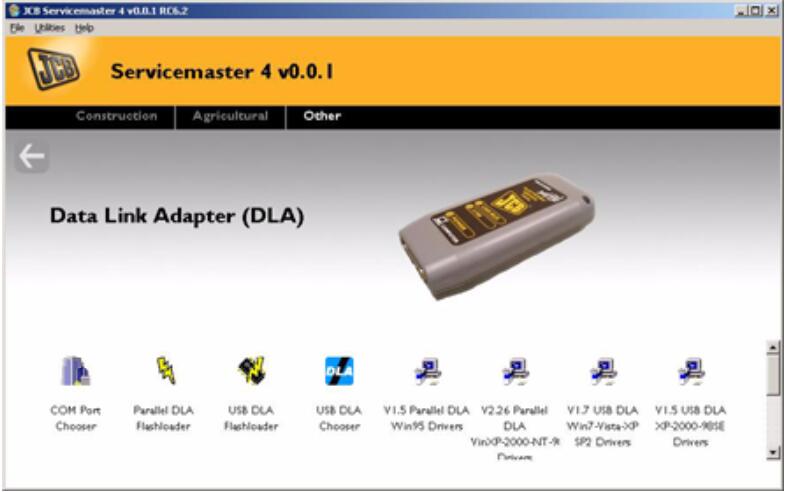 Note: Drivers are also available for computers with serial ports (no USB) and other versions of Microsoft Windows. If your laptop does not have a USB port, double click on the correct driver icon.
6 The driver installer window will open. Follow the onscreen installation instructions to complete the installation.