Description
BMW Rheingold ISTA+ and ISTA-P are special diagnostic and diagnostic software for BMW vehicle.It include diagnostic,programming,wiring diagrams,repair manual.
Note:After payment,the download link will show on page,if you can not get it,please message autoepccatalog@outlook.com
It include:
SQDB Chinese 4.27.30
SQDB English 4.27.30
SQDB Germany 4.27.30
PSdZData Full 4.27.31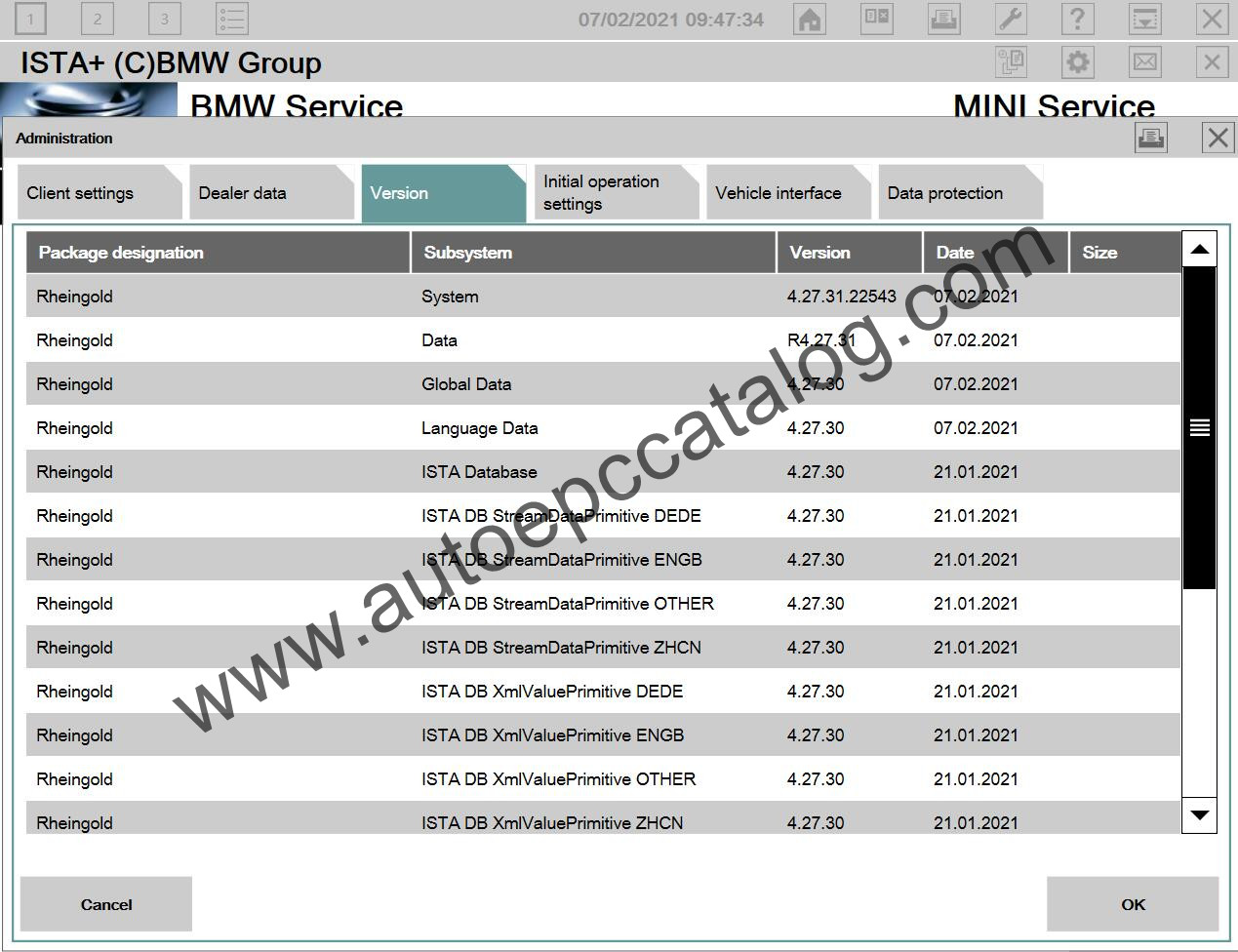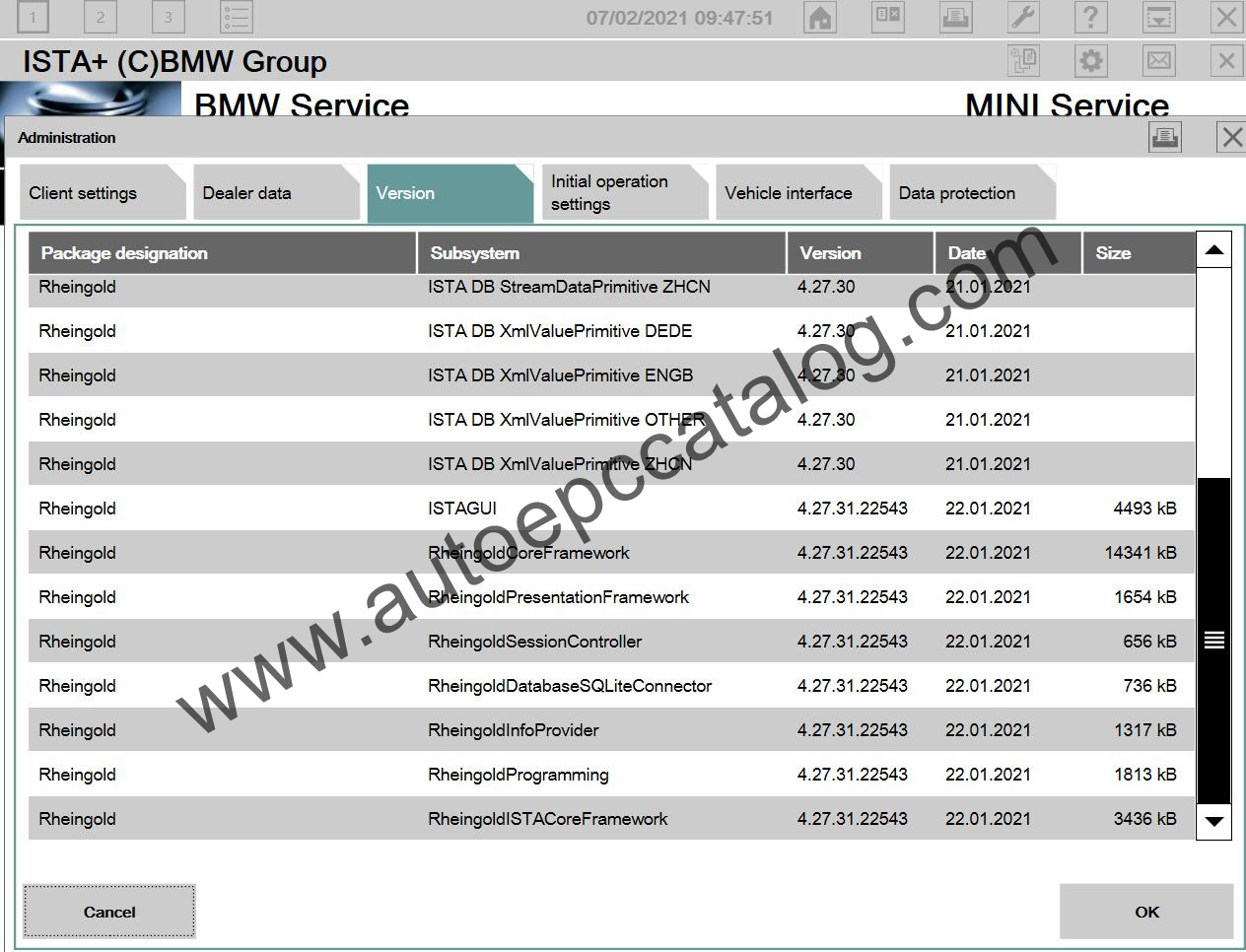 ISTA+ (AKA Rheingold or ISTA-D)
DIAGNOSTICS for All Vehicles
PROGRAMMING for F/I/G/RR & MINI, but requires an ICOM
ISTA-P
PROGRAMMING traditionally for all chassis, but F-/I-/G-series phased out with 3.63.5 release (March 2018).
ICOM Recommended. An ICOM emulator with K+DCAN or ENET can be used, but will NOT communicate over all protocols to program every ECU
BMW Rheingold ISTA+ Features:
02.2021 ISTA+4.27.31 version
ISTA-P 3.67
Full Dealer Level Diagnostics
Support Windows 7,Window8 and Window 10
Only support English,Chinese,Germany

SQ:85GB,Psdzdata:142GB,ISTA-P:60GB make sure your PC have enough space
Offline version can not update,never expired
Installation guide included,do it by yourself very easy
ISTA+ support F,G,I series programming and all series diagnostics
ISTA-P support E series programming
Recommend interface:BMW ICOM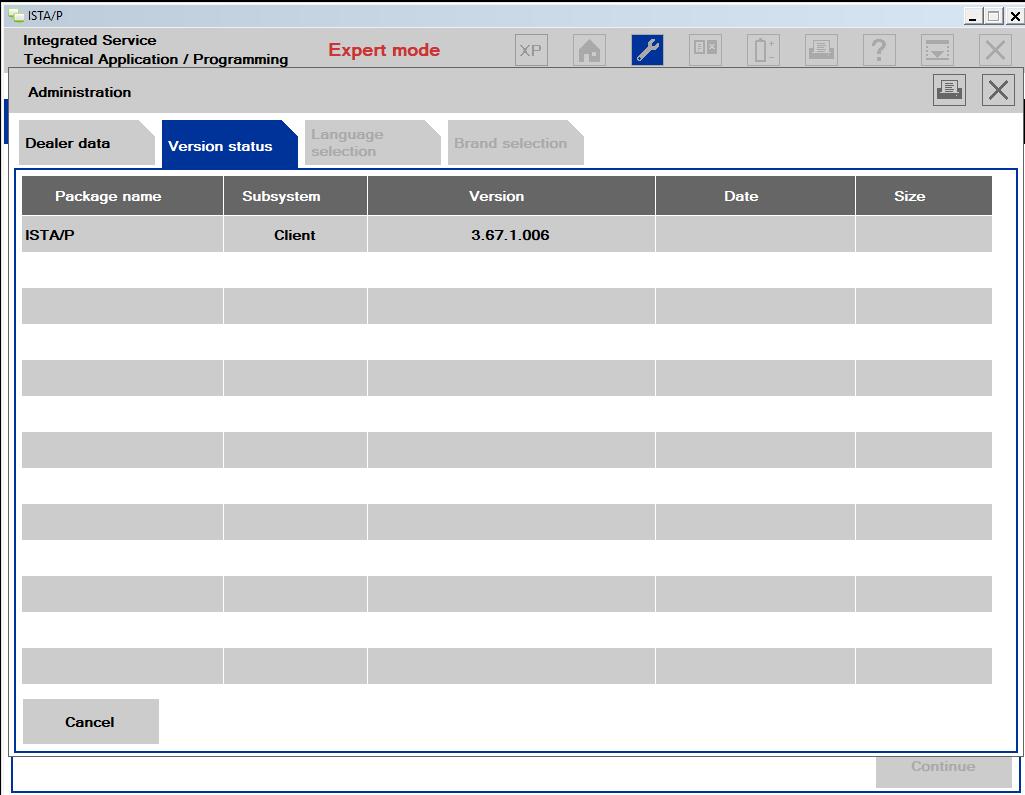 BMW Rheingold ISTA+ Functions:
Fault code Reading & Resetting
Service Reset
Code / Program modules
Wiring Diagrams
Repair Instructions
Technical Documents
Apply Firmware and Software updates to your BMW
Diagnostic on Individual Modules
BMW Rheingold ISTA+ & ISTA-P Support Car
BMW 1 Series (E81, E82, E87, E88, F20, F21, F52, F40)
BMW 2 Series (F22, F45, F46)
BMW 3 Series (E46, E90, E91, E92, E93, F30, F31, F34, G20)
BMW 4 Series (F32, F33, F36)
BMW 5 Series (E60, E61, F10, F11, F07, F18, G30, G31, G38)
BMW 6 Series (E63, E64, F06, F12, F13, G32)
BMW 7 Series (E65, F01, F02, F03, F04, G11, G12 BMW X1 (E84, F48)
BMW X2 (F39) BMW X3 (E83, F25, G01) BMW X4 (F26, G02)
BMW X5 (E53, E70, F15, G05)
BMW X6 (E71, E72, F16)
BMW X7 (G07) Mini (R50, R52, R53, R55, R56, R57, R57, R58, R59, R60, R61, F54, F55, F56, F60)
….