Description
Scania SOPS Tool is designed to decrypt SOPS files to editable XML files and encrypting them back to SOPS files after editing.
Note:After payment,you will get donwload link and extract password on the payment page,any problem please  contact us.
PRICE ONLY for ONE PC activation
How to use Scania SOPS File Encryptor/Decryptor 
Download SOPS export files with Scania VCI2 and Scania SDP3 from vehicle.

Decrypt SOPS export file to XML format with SOPS File Encryptor/Decryptor software.

Edit this XML file with any XML file editor.

You can modify more than 300 parameters, like AdBlue, EGR, NOx Control.

Encrypt edited XML file back to SOPS file (import).

Upload fresh SOPS file (import) to truck with Scania SDP3 and Scania VCI2.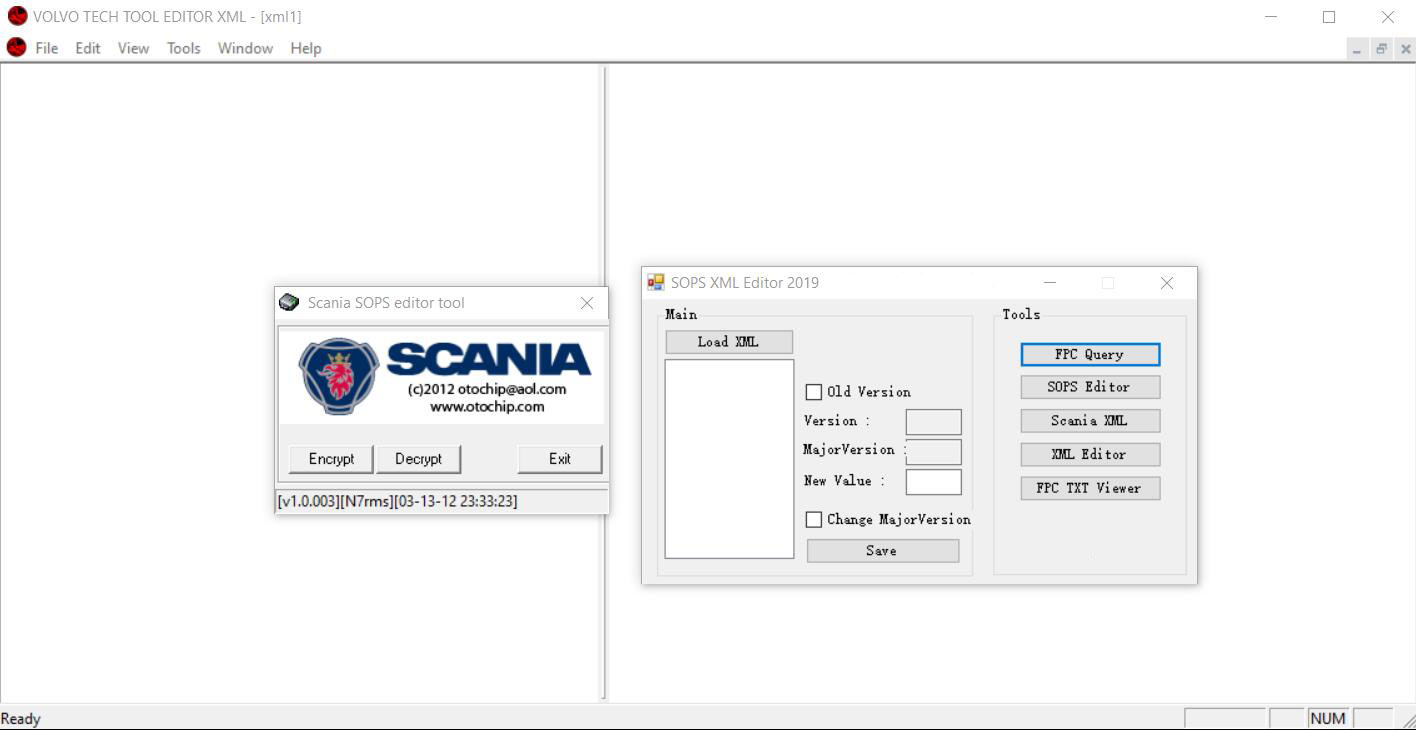 Requirements:
– O.S.: Windows XP; Windows Vista; Windows 7; Windows 8,Window 10
– CPU: Pentium/Athlon 800 MHz or higher
– RAM: 256 MB of system memory
– Hard Drive: 10 MB of available space
– CD-ROM