Description
VAG EDC15 & EDC16 Immo Bybass allow you to disable immobilizer system on EDC15 and EDC16,the chip model need require 24C04 and 95320.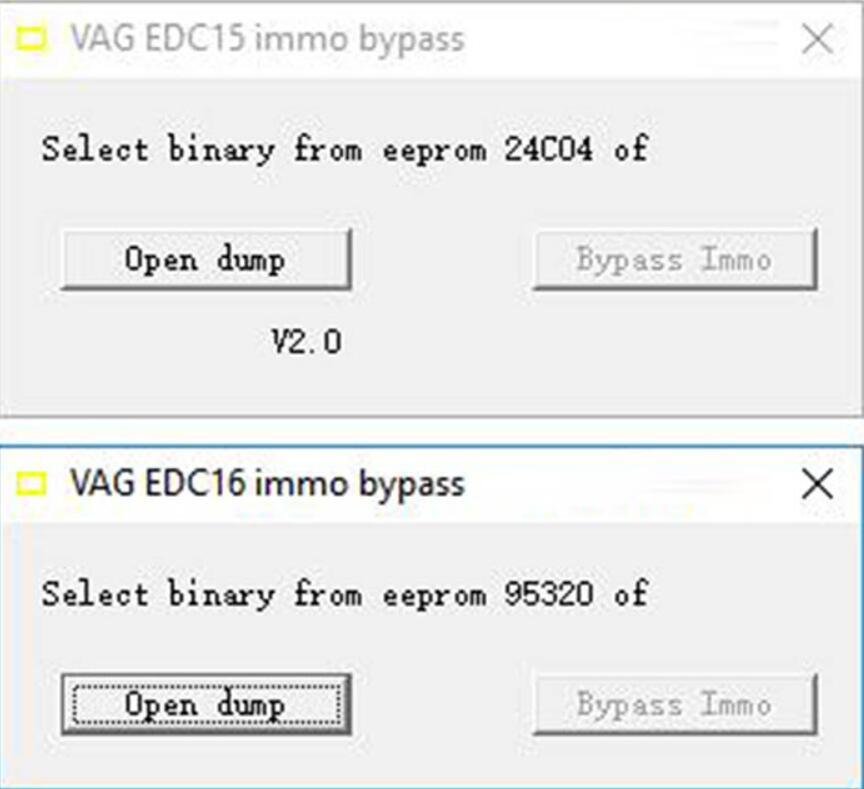 How to Use VAG EDC15 EDC16 IMMO Bypass:
Step 1:Use programmer device read out the data file from 24C04 or 95320.
Step 2:Run VAG EDC 15 or EDC16 immo bypass software and select binary read out from 24C04 or 95320.
Step 3:Click "Bypass Immo" button,then it will generate a new file,save it on your PC.
Step 4:Write new file back to 24C04 or 95320 chip.
Step 5:Solder chip on PCB,and install all things back on vehicle to test car.